A Photo Mosaic Tribute to David Bowie
Published on

20 January 2016

Written by Melissa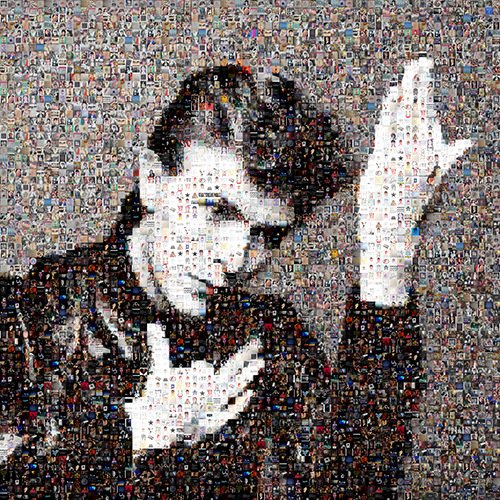 First and foremost, let me say that I was deeply saddened to hear of David Bowie's passing last week. I've been a longtime fan, ever since I saw Labyrinth as a child – what a wonderfully wild movie! His music has been a big part of my life. So when he passed, I spent quite a bit of time reading articles and tributes, as well as seeking out what other artists had to say about Bowie's impact on the world. Naturally, I was specifically looking for mosaic tributes. Fortunately, that's exactly what I found: The David Bowie Tribute Photo Mosaic.
David Bowie was an incredibly talented artist with a knack for blending genres and styles as he saw fit, cultivating a very diverse fan base in the process. In my opinion, this is why a photo mosaic is the perfect tribute to Bowie. As I closely inspected and explore the mosaic, it seemed clear that it was created using hundreds of fan-submitted photos. The full photo mosaic really blew me away, especially when you consider the fact that the source image is black and white while the cells are almost entirely color photos. And it looks like very little to no colorization was used during the mosaic process. A+! I purchased a hi-res download of the mosaic to keep for myself! :)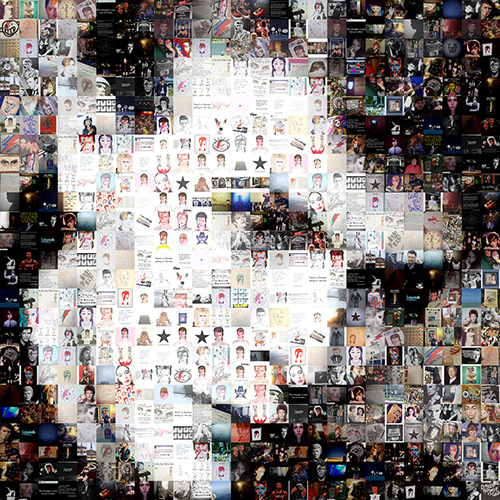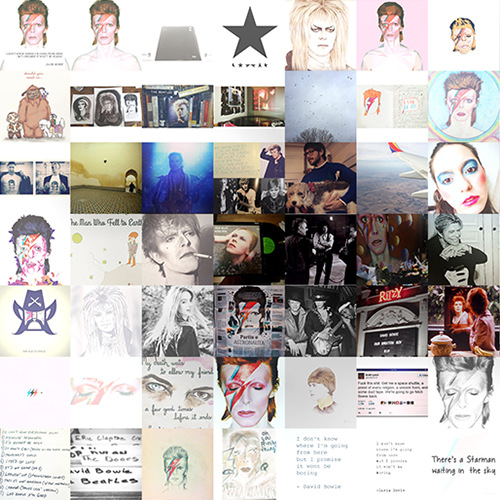 In addition to this photo mosaic, there were a number of other heartwarming tributes I found, such as Bruce Springsteen covering Rebel Rebel and Arcade Fire hosting a street parade in New Orleans. There's a lot of love for Bowie out there, he will be missed.