Year in Review: Photo Mosaic Favorites
Published on

10 December 2015

Written by Melissa
I've written about so many photo mosaic projects and artists throughout the years that it feels good to stop and take a look back at some favorites. I regret not doing this at the end of 2014, so I'm going to base this blog post around my favorite mosaic and photo mosaic projects from the past two years.
Let's start from the beginning. First up: the City-wide Mosaic of Johannesburg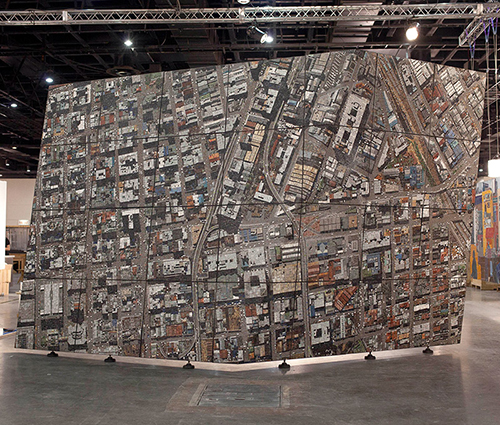 This mosaic was created by artist Gerhard Marx and Spier Architectural Arts. Spanning 56 tiles and weighing in at nearly three tons - this mosaic is massive! I just love the detail in this one. The use of glass, stone, tile, and marble have a very authentic urban feel. The shadows are incredible, giving the mosaic some beautiful depth as well. 
 Next up: A Worldwide Photo Mosaic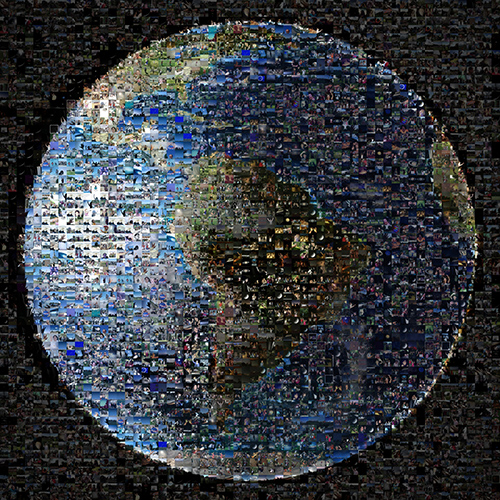 In mid-2013, the Cassini spacecraft took a snapshot of planet Earth while orbiting around Saturn, which was eventually used as the source for this photo mosaic. In celebration of the event, Earthlings were invited to 'wave' at Cassini. These 1,400 photos were used to create the Wave At Cassini photo mosaic. Even though the artist used a bit of colorization, I still love this stunning mosaic.
And last, but certainly not least: the Live Long And Prosper Photo Mosaic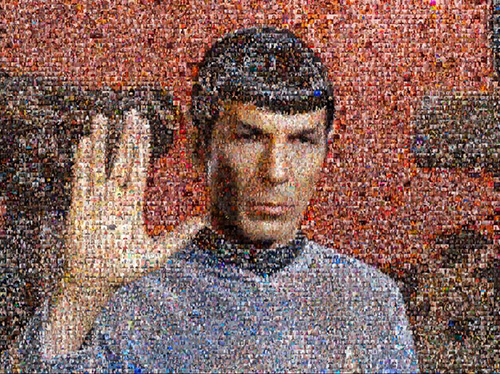 Back in August of this year, William Shatner tweeted to his millions of followers, asking them to submit selfies featuring Spock's signature gesture. No one was sure why, but a week later he unveiled a photo mosaic tribute to his late friend featuring more than 6,000 of these selfies. This is exactly what photo mosaics are all about: uniting thousands of individuals to create one massive work of art. I love it!
That's all for now! Here's to a bright 2016 full of fantastic photo mosaic projects!